A few words about me, the owner of this site.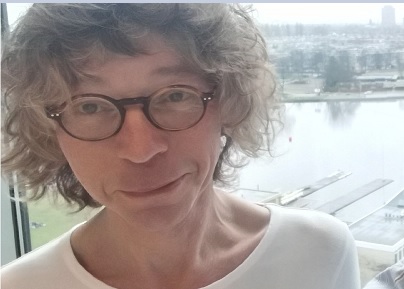 Fig 1: The author of this site.

Usually, I duck away when somebody takes pictures, or I go to the last row, or I try to slip into the shades,
or something like that...

Anyway, recently (december 2017), a colleque took this photo, and I thought, "what the heck, maybe
it's time to put something on my site". And as you can see: I did.

However, I hope I did not alarmed any Zoo keepers out there..., by placing that picture.

It's probably not a bad idea to give a limited presentation of the author, and site.


About me:
Not too detailed ofcourse, but only for an impression...:

-Birthdate: 6 June, 1959.
-Place of Birth: City of Den Helder (The Netherlands).
-Live in: Amsterdam (The Netherlands), since 1980. Finest city on this Planet.
-Studied: Physics, graduated 1988.
-Work: since 1989, mostly in the IT business, or related.
You got to do something for a living, right?

Most important guidance:
People are very fragile. It's important to Help and Protect the Poor and Unfortunate.
It's really of no use if you have loads of assets and goods, while many people are rock bottom, or worse.

The most beautiful "assets" we can possibly have, are people...

Political preference:
I never had much with politics. However, the last years (or so),
it seems that I am pretty much "left wing", to my surprise.
Anyway, I don't like the crude and rude rightwing views at all.
Since the SP (Socialist Party) in the Netherlands recently got a new Party Leader, which is a Terrific Girl,
I think I am with that party now.

What I do most, when I am free:
Long walks, quite a bit of running, biking and that sort of stuff.
I absolutely love to spot (rather) rare animals..., everywhere... No wonder I like to travel too.

About this site:
All my docs and notes are totally free for use, anyway you like it.

Also, this site is 100% hobby. However, all my notes are absolutely serious.
It's all pretty much introductionary, anyway.

If you have found a relevant amount of information, which you can really use, then
I want you to do one of the following:

- Option 1: Take at least 100 dollar or euro (or equivalent) in cash, out of your wallet,
and give it to some person, or family, who really needs it.
Please do it now, otherwise you forget it !

Or...

- Option 2: Be a nice person forever. Start now.

Or, even better: do both options !!!